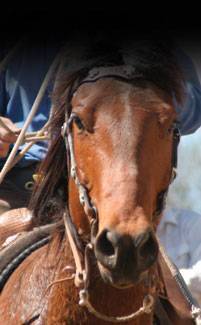 Gale and Cynthia Haynes
Office: (970) 854-3310
Cell: (970) 520-3374
61284 CR 14 • Holyoke, CO 80734
Breeding Philosophy

Haynes Cattle Co. bulls are the product of many years of purchasing herd bulls for our own use. Some were developed by the seedstock supplier to survive and do a good job in tough country. Other bulls, however, simply didn't have the inherent genetic tools to get the cows bred, stay sound and keep their job in our operation.

Being ultimate optimists, we found opportunity in disappointment. We decided to invest in donor females that met our strict criteria for maternal traits. We knew the genotype and phenotype of the kind of bull we wanted to produce and we knew AI and embryo transfer made our goals possible. We knew how to bring those bulls along so commercial producers like us could be assured the bulls were ready to work in any environment. No disappointments!

Our breeding philosophy is the result of many years of practical experience. We retain ownership on our calves, collect carcass data and use ultrasound to provide the beef industry with bulls that contribute to the quality solution, not the problem. The Certified Angus Beef® acceptance rate for HCC carcasses is more than 50%.

We consider it a privilege to be beef producers at the beginning of the food chain. The job of providing a quality product from our pasture to the consumer's plate is not one we take lightly. We breed as much real value into each individual while mitigating as many problems as possible.

" W e t r e a t y o u l i k e w e l i k e t o b e t r e a t e d ! "